Myself in Third Person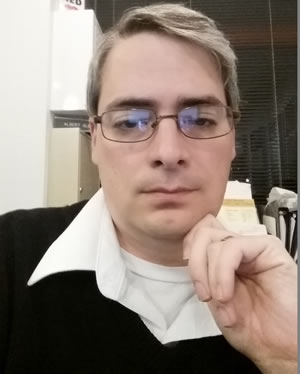 Richard Flores IV is a Science Fiction and Fantasy Author who has been writing off and on since childhood. A transplant from Northern California, Richard now calls the Western Washington home. He lives just outside of Seattle with his wife and three boys.
Richard has worked a wide range of careers. In High School, he wanted nothing more than to be an architect. He loved the creative aspect of designing homes, but the math was little too much for him. He still works a day job with a local power utility, but he now lives out his new dream to be a writer and publisher of fiction.
Richard first found a love of science fiction in High School. He hated most of the English reading assignments, but when told he had to read Fahrenheit 451 by Ray Bradbury he fell in love with the genre. After that he never looked back. Aside from Science Fiction and Fantasy, Richard enjoys reading action and suspense novels.
When he is not reading or writing, Richard enjoys watching movies. He is a huge San Jose Sharks fan and spends most of the hockey season in front of the TV. He also enjoys hiking in one of the many Washington State Parks near his home. He also has a love for video games, especially Lara Croft and the Tomb Raider franchise.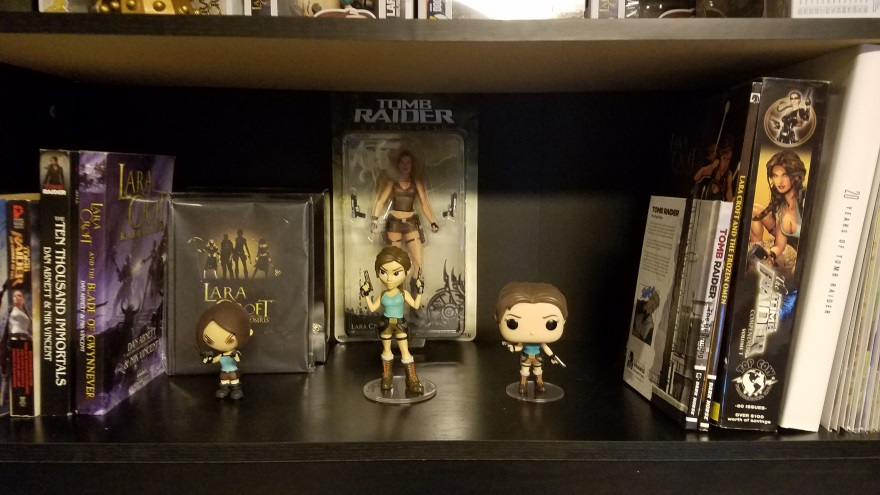 Richard was once the Editor-in-Chief for Plasma Frequency Magazine, a semi-pro paying magazine of Speculative Fiction that ran from 2012 to 2016. In 2018 he launched Factor Four Magazine, a professional rate magazine of Speculative Fiction that publishes quarterly. Factor Four closed in 2019. When asked which he enjoys more, writing or publishing he skillfully dodges the question, but will say, "There is something special about connecting a reader and an author."
He enjoys attending conventions, you can usually find him at the art show adding to his collection of Sci-Fi and Fantasy artwork. Richard's favorite artist is John Picacio. Aside from the art show, Richard enjoys speaking on panels and connecting with others in the fandom. Someday he hopes to win a Hugo, but that seems highly unlikely. You can find his upcoming appearances here: Link
In 2021, Richard took on the endeavor of live streaming on Twitch. The channel is dedicated to combining his love of video games, writing, publishing, and socializing with fandom. Secretly he thinks maybe he can earn just enough revenue to start publishing again.
Richard welcomes contact from his fans in a variety of ways including social media, email, and blog comments.
AWARDS:
2020: Critters Readers' Poll – Top 10 SF& F Short Story for "Diana's Homework"
2014: Preditors and Editors Reader's Poll – Top 10 Fiction Magazine/e-zine for Plasma Frequency
2014: Preditors and Editors Reader's Poll – Top 10 Fiction Magazine/e-zine Editor
2013: Preditors and Editors Reader's Poll – Top 10 Fiction Magazine/e-zine for Plasma Frequency
2013: Orangeberry Book Tours Hall of Fame Finalist for Dissolution of Peace
2012: Preditors and Editors Reader's Poll – Top 10 SF&F Novel for Dissolution of Peace
2011: Preditors and Editors Reader's Poll – Top 10 SF&F Short Story for "Death Watch"
Contact Me