News, Updates, and a Few Favors to Ask
I haven't done an updates blog in a long time, so I thought I would start August with one.
Dissolution of Peace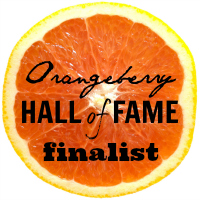 First, lets talk Dissolution of Peace.  In late July, I noticed a bunch of new reviews on Goodreads for the book.  Based on what I read from those reviews, it was a Book Club that reviewed my book.  It was very nice to see positive reviews come in mass like that.  I think I know which book club it was, but I am not sure.  Either way, I thank them for selecting my book and reviewing it.  None of the reviews were below four stars so I guess they must have liked it.
The sequel for Dissolution of Peace has been a tough time coming.  I know most who have finished the first book are dying to know what happens next.  When I originally wrote Dissolution of Peace, in its infancy, I wrote a second manuscript to go with it.  This manuscript did not take over right when Dissolution of Peace ended. It took over some time later, and the problem is I thought I'd want to write what happened in that time as the second book.
Dissolution of Peace went through a significant rewrite from the original to the current book.  So now, I feel the time between books might need to be told.  Well, I have sort of stalled on telling that story. And I now find myself wondering if I want to actually start the story in at "some time later" as I had planned all those years ago.  What I think I really need to do is reread Dissolution of Peace and reread the other manuscripts from the past, this way I will find the inspiration of where to go from here.
In other Dissolution of Peace news, and for the first favor: Quality Reads UK Book Club (in partners with Orangeberry) have nominated Dissolution of Peace for their Book Expo Hall of Fame.  They have several categories, and Dissolution of Peace has been named with four other books for the Hall of Fame.  The rest is up to votes.  It seems my book has already traded the lead with another title several times. So if you don't mind, please head over and give Dissolution of Peace a vote.  You can vote by clicking here.
Volition Agent
Volition Agent is still trying to pick up some steam.  I am proud of this book, and I am still a bit down about the slow start.  However, we did have a recent giveaway end, and though it didn't get very many entrants, that will put the book in more readers hands.  I've already mailed out the Paperback winners.  And when I am done with this blog, I will be sending out the Kindle winners via email.  I have canceled the photo contest, no one entered or expressed interest in entering. Some marketing ideas just don't work.
There is still a chance to win a copy of the Volition Agent.  You can do so by entering the Goodreads giveaway.  That runs until the end of this month (if I remember correctly).  So please consider entering and sharing it with your friends.
Current Work in Progress
I do have a work in progress going.  I put a lot of words down quickly on this project (which is still untitled) and I really think it is coming along nicely.  As I get farther along on it, I am realizing that a lot of my heart and soul in going into this work.  There is a lot of my own personal struggles placed in each of these characters.
Once again I find the three characters alternating POV works for me.  There are three main characters in this story: Liam Fisher, the military leader of the City-State of Lagoon Hills.  Talya Brooks, his second in command.  Rachel Tabor who is a person from Liam's past who he never expected to see again.
The project is my first take at a post apocalyptic story.  I don't think you can call it a dystopian, the people are rather happy thought the world we know is no longer around. It takes place several years after the government of the United States (and the world) collapsed due to a variety of things including disease, economics, social unrest, and a mass die off of the human race.
Anyway, I am really enjoying writing this book.  Though for the last week time has not permitted me to write as much as I want.
Plasma Frequency
Plasma Frequency recently published Issue 7, our first issue in our second year of publishing.  This is very exciting and we have worked hard to get to this point. We have a lot of plans for our second year.  We plan to switch over to Amazon for our publishing needs, selling both the Kindle and Print issue through them.  This will significantly lower our print costs. We understand that for the amount of fiction we publish, that the $9.99 price point Magcloud forces on us (due to their per page cost) isn't fair.  We don't even make money on the print issue.  Amazon will allow us to reduce that significantly and put our price more in line with other print magazines.  We won't cut ties with Magcloud because of their ability to sell our PDF issue.  I've not found another source for that.
I really want to pay authors and artists more. But the current 1 cent per word comes out of my own pockets.  That has made it rough for me, and I can't even consider paying more unless I have more funds. So after our reader survey, we thought we would try an IndieGoGo campaign.  So far, we are way short of our goal and it doesn't look like we will be paying anymore in year two.  But that can change if you will help (see another favor).  If everyone who downloaded our issues donated just $25 we'd break our goal in no time flat.  But you don't have to donate that much.  Even just $5 or $10 helps.
Even if we don't hit our goal, Plasma Frequency will still be around for many years to come. I just won't be able to pay anymore just yet.  To donate, or share with others, click here.
So that is what I have going on right now.  Oh, and don't forget to share (one last favor) the Author Features that I stated on Friday when Jennings Wright came by for an interview. This Friday I have a guest post.  Jump in and get some free publicity.