I am so excited to say that the sequel to Dissolution of Peace is finally here!
[youtube https://www.youtube.com/watch?v=SuLsDf2VEVo]
I am very excited to finally get Illusion of Victory out to you.  Many of you have been eagerly awaiting this sequel in The Serenity Saga.
Here is the back cover blurb: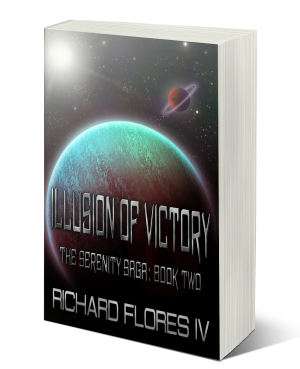 Captain Christina Serenity is back from the dead, in a manner of speaking. Everyone believed that no one survived the devastating attack on the Earth Space Ship Australia. That is, everyone except Roger Mathews, the traitor that launched the attack. But the four survivors have grown tired of seeking revenge and have returned home to face the consequences of that choice. 
The Zercowans are losing interest in fighting Earth's war and demand some type of action against the threats that face their people. But after several tough decisions, Serenity learns that the term 'enemy' isn't so clear and she no longer feels strong enough to handle the weight of war.
Can Serenity maintain the illusion of strength long enough to gain the victories Earth desperately needs? Or have the pressures of war and revenge already destroyed her?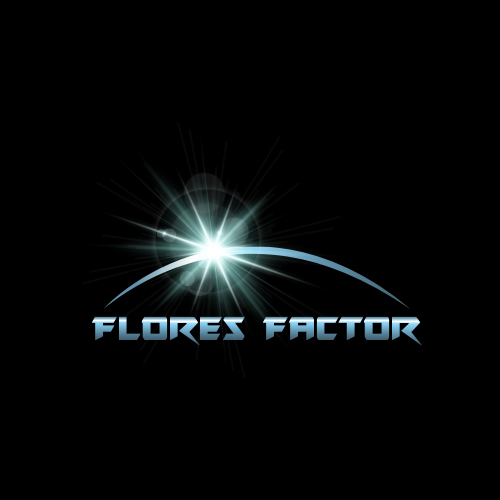 You can get the book on Amazon in Paperback and for
Kindle.  You can also order the paperback from Createspace.
There are also some other exciting new things to share.  My new website has launched.  I also had this awesome logo created.  Please take a moment to go check out the site and see the new site.  I plan to update some of the information in the "about" section soon.
So what is next on the writing agenda.  I think I am going to dive right into Book 3 of The Serenity Saga, which will be titled Revelation of Secrets.  These characters are ready for more, and I don't want to keep you fans waiting too much longer.
As always, you can support my work by sharing this blog and all things Flores.  Happy Reading!